25 Ideas for Easter Dinner
25 Ideas for Easter Dinner
Whether it's ham or chicken or pork chops that you love for Easter, this collection is a delicious list of all the most popular ideas for Easter dinner! These recipes are tried and true crowd pleasers that always impress.
The best part? Anyone, and I do mean anyone, can make these recipes at home. No matter what your favorite Easter dish is, there's something for everyone. Here are our favorite ideas for Easter dinner at home!
Most Popular Ideas for Easter Dinner
Every family has different traditions when it comes to serving Easter dinner. Some families even do Easter brunch!
As popular as turkey is for Thanksgiving, ham is the same for Easter and I've got two recipes that are sure to impress! But, as popular as ham is, that doesn't mean that you have to have it! I have a ton of different ideas for Easter dinner below to make your dinner perfect for you and your family.
All that matters is that the menu appeals to you and feels doable! Regardless of what you serve, it'll be a memorable evening spent with family and that's always a home run.
How to Build the Perfect Easter Dinner Menu
Building the perfect Easter dinner menu may feel overwhelming, but I'm here to help! My ideas for Easter dinner are here to help you find the best dishes, but you need to decide what you want your menu to look like first based on your tastes and number of guests.
Are you doing a simple dinner with a main dish and a dessert? Are you going all out with appetizers, soup/salad, a main dish, and dessert, and cocktails? Maybe you're more appetizer people that like to feast on a whole host of small plates? There are no wrong answers here!
If you're hosting 4-6 guests: on average plan for 2-3 appetizers, a main where eat guest east about 6-8 ounces, and 3-4 side dishes plus 1 dessert.
If you're hosting 8+ guests: I would recommend really beefing up the appetizers and going with 4-5 with a large main dish and 3-4 side dishes. Be a real superstar, serve 2 desserts!
Whichever route you go, these 25+ Ideas for Easter Dinner are here to help!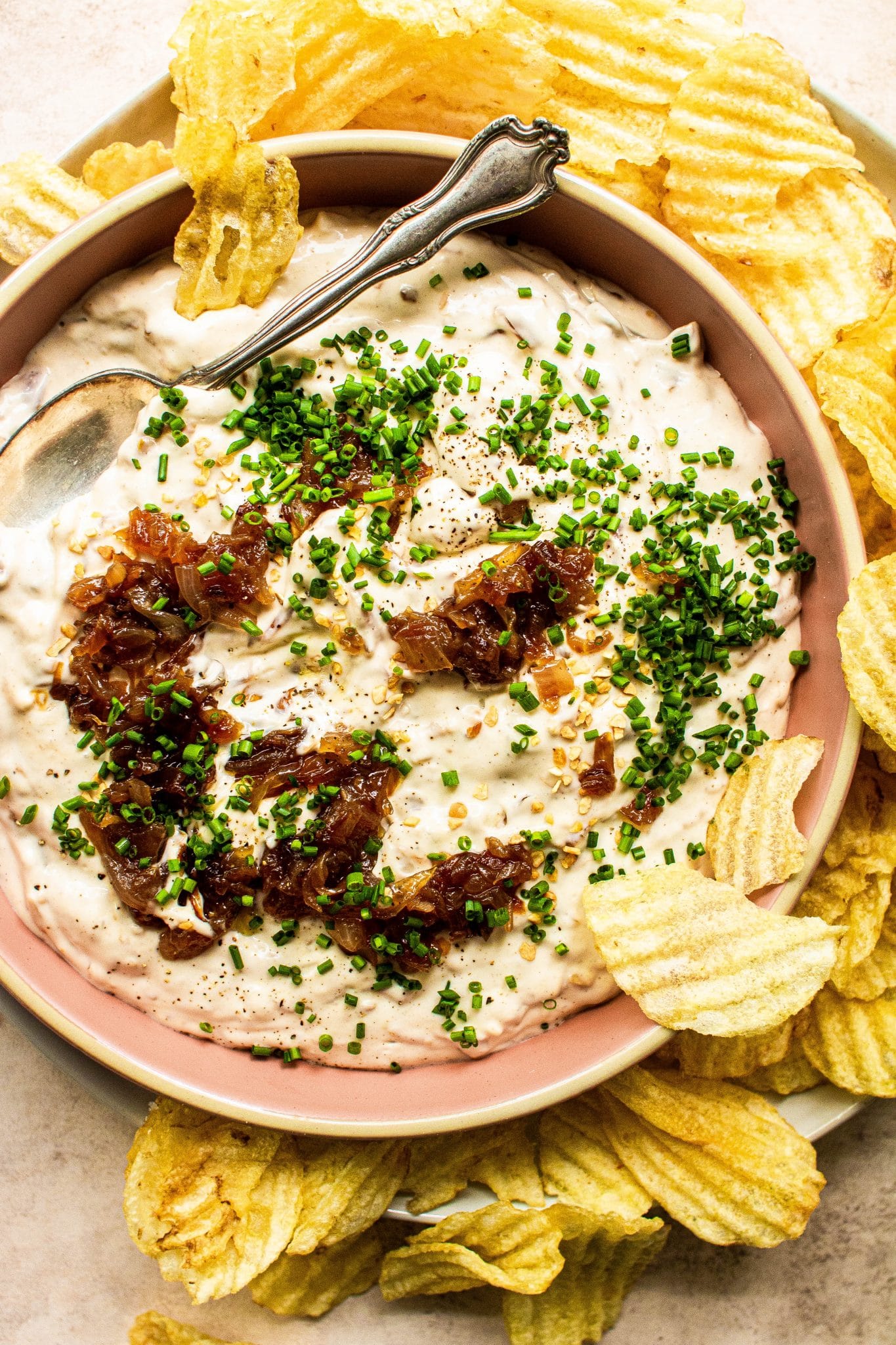 Best cooking tools for making Easter Dinner at Home
What are all these ideas for Easter dinner without the right kitchen tools to prepare them? You don't have to be a Gordon Ramsey to make these recipes, but quality equipment helps. Here are the pieces in my kitchen that I can't cook without!
A sharp kitchen knife. Invest in a quality kitchen knife for all your cooking needs! If I had to recommend investing in one thing, it's always going to be a good knife. It's the backbone to cooking and will change the game for you in the kitchen.
Since we love a good steak at home, I'm never without a cast iron skillet. I use it for anything from cooking up a juicy burger, to searing a steak or scallops, or as a vessel for roasting a whole chicken. Charred vegetables in a cast iron? You haven't lived until you've had them. A cast iron skillet is durable, affordable, and can make a a whole host of things.
When I'm not using a skillet, I'm almost always using a braiser or a dutch oven. Braised meats are a big recipe in our household and a dutch oven or a braiser go a long way!
The Best Easter Dinner Appetizers
Start your Easter dinner off right with the perfect selection of appetizers. Everything from simple and classic to elegant and show-stopping, all our best appetizers for a perfect Easter dinner at home are here!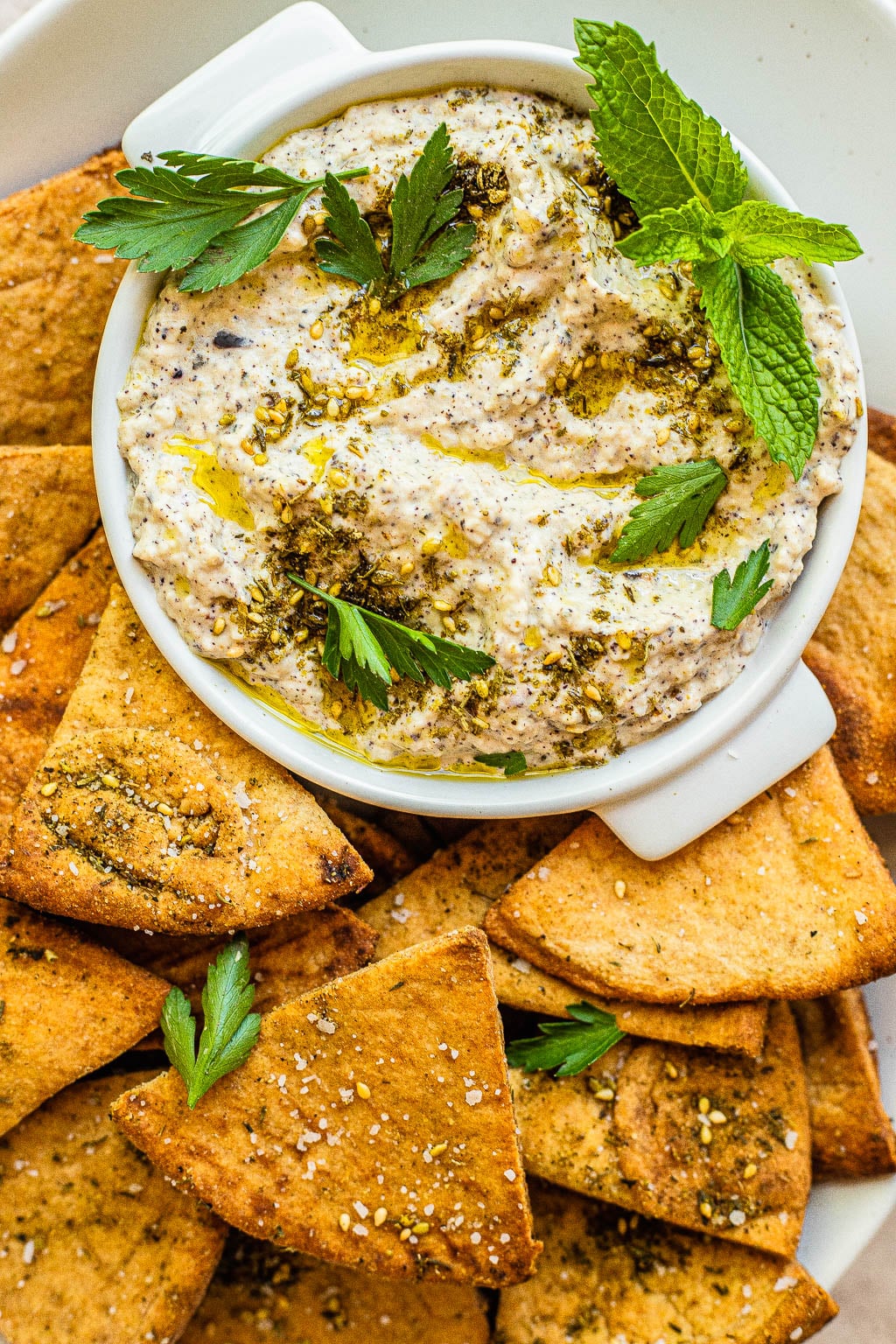 Caramelized Onion Dip. Everyone loves an easy chips and dip situation and there is no more classic combination than creamy onion dip and crinkle chips. This homemade version takes the flavor to the next level!
Smoked Salmon Spread. Who doesn't love a smoked salmon station at a party? I've combined all the classic flavors into this delicious and impressive dip that's perfect for piling high on crackers or bagel chips.
Smoky Eggplant Dip. Maybe you're looking for a Mediterranean feel for dinner. If so, this smoky roasted eggplant dip is so good alongside warm pita. It's a vegetarian recipe, but perfect for that carnivore in your life too!
Roasted shrimp cocktail. An elegant and impressive appetizer that takes literally 20 minutes to prep! Instead of laboriously poaching shrimp, they get tossed with olive oil and garlic and roasted until pink and tender.
Cheese and charcuterie board. There is nothing quite like a cheese and charcuterie board to snack on before dinner. It's easy to customize and prep ahead! Feeling overwhelming at choosing what to put on your board? No problem! I've got a whole guide to crafting the perfect cheese and meat board.
Easter Dinner Salad Recipes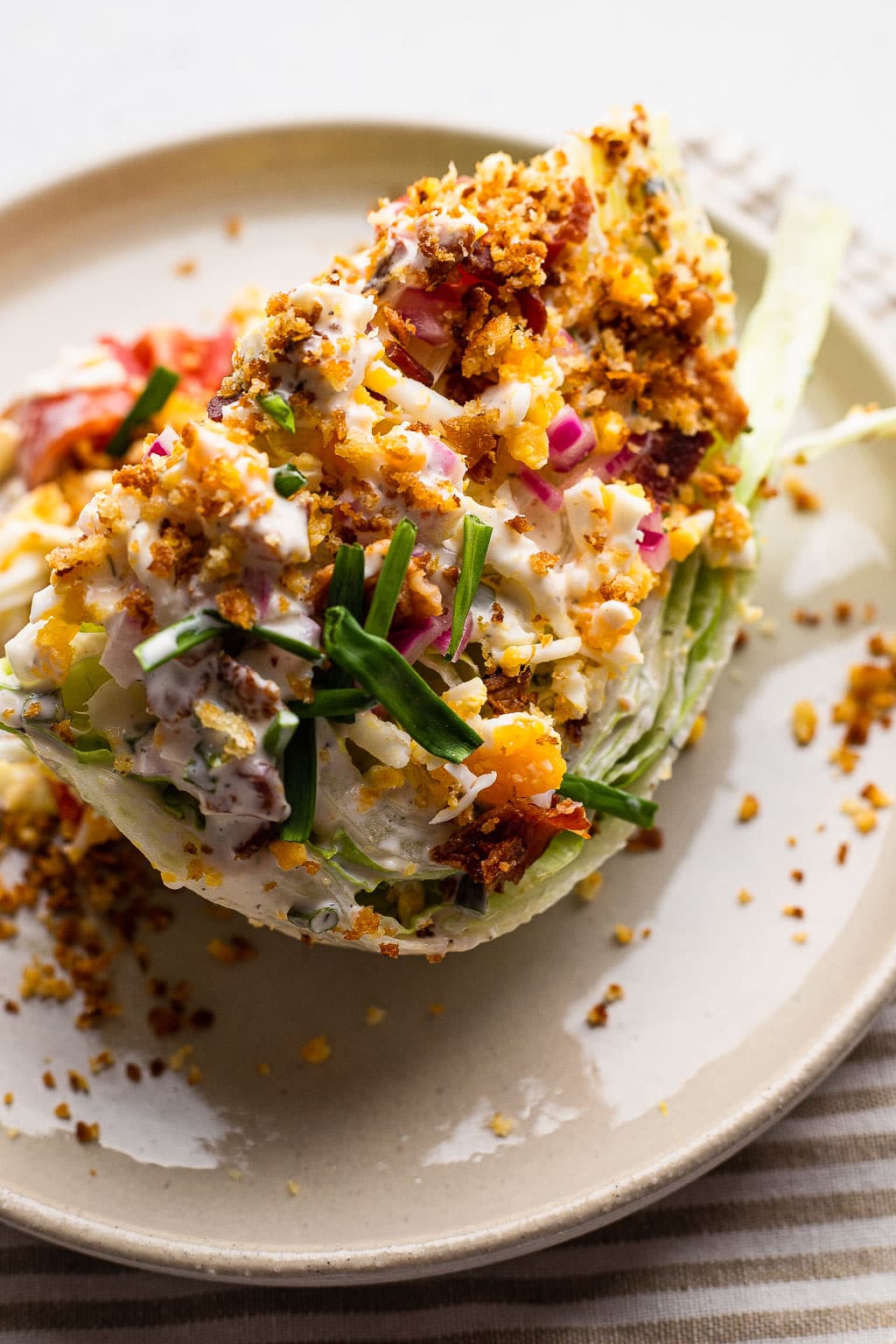 Loaded Wedge Salad. Is there anything swankier than a classic wedge salad? We've taken the classic and turned it up to 11 with all the toppings and a homemade buttermilk ranch.
Panzanella Salad. This classic italian salad with fresh tomatoes, herbs, and toasty bread is a celebration of fresh tomatoes and perfect for Easter dinner.
Italian Chopped Salad. If you love the CPK Italian Chopped Salad, you're going to love this version! It's fresh with tons of mix-ins and a homemade lemon-y herb vinaigrette.
Cucumber Yogurt Salad. Think deconstructed tzatziki and you've hit the nail on the head! This fresh and light salad pairs perfectly if you plan to serve lamb.
Ideas for Easter Dinner Main Dish
The main event: ideas for Easter dinner galore! There's something here for everyone, even cooking novices. You'll find a wide range of recipes perfect for your Easter dinner!
Bourbon Glazed Ham. There isn't a more classic dish for Easter dinner than ham! This bone-in ham features a sweet and sticky brown sugar bourbon glaze that all your guests will love.
Apple Cider Braised Pork. This show stopping braised pork is one of our most popular recipes of all time! It's cost effective and perfect for feeding a crowd.
Apricot Glazed Ham. Another great ham option that features a sweet and tangy glaze made of apricot preserves and fresh ginger.
Classic Pot Roast. No one said that Easter dinner can't be classic and comforting! There's nothing more comforting than this classic pot roast recipe.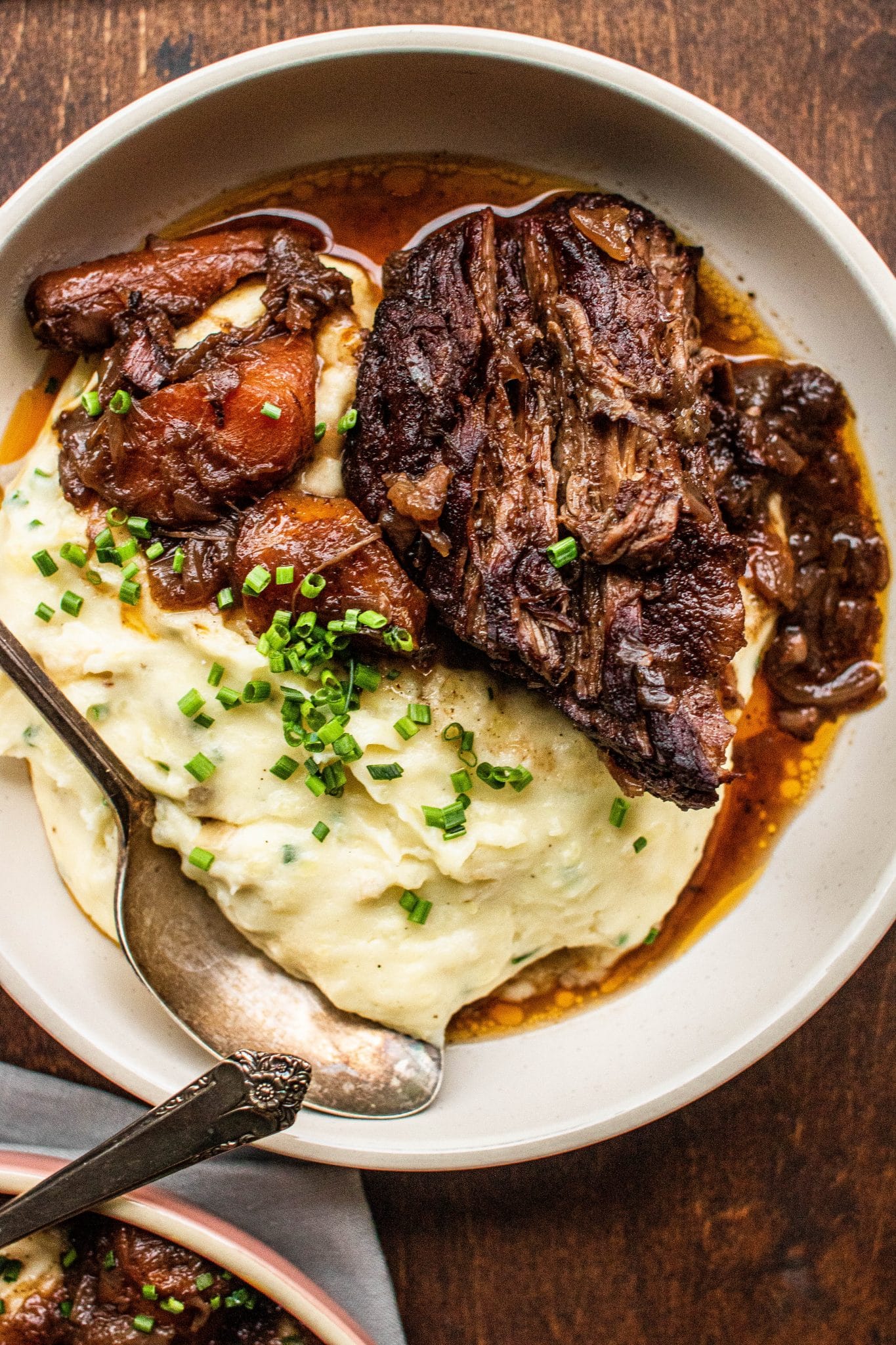 Roast Chicken Piccata. Instead of cooking up pieces of chicken breast, we're going for it with a whole roast chicken swimming in a lemon-caper pan sauce.
Red Wine Braised Beef. Another classic braise that is so impressive and delicious, yet so easy to make. Your guests will think you've slaved for hours!
Classic Easter Side Dishes
Now that we've got the main dish tackled, used these ideas for Easter dinner side dishes to really round out your menu!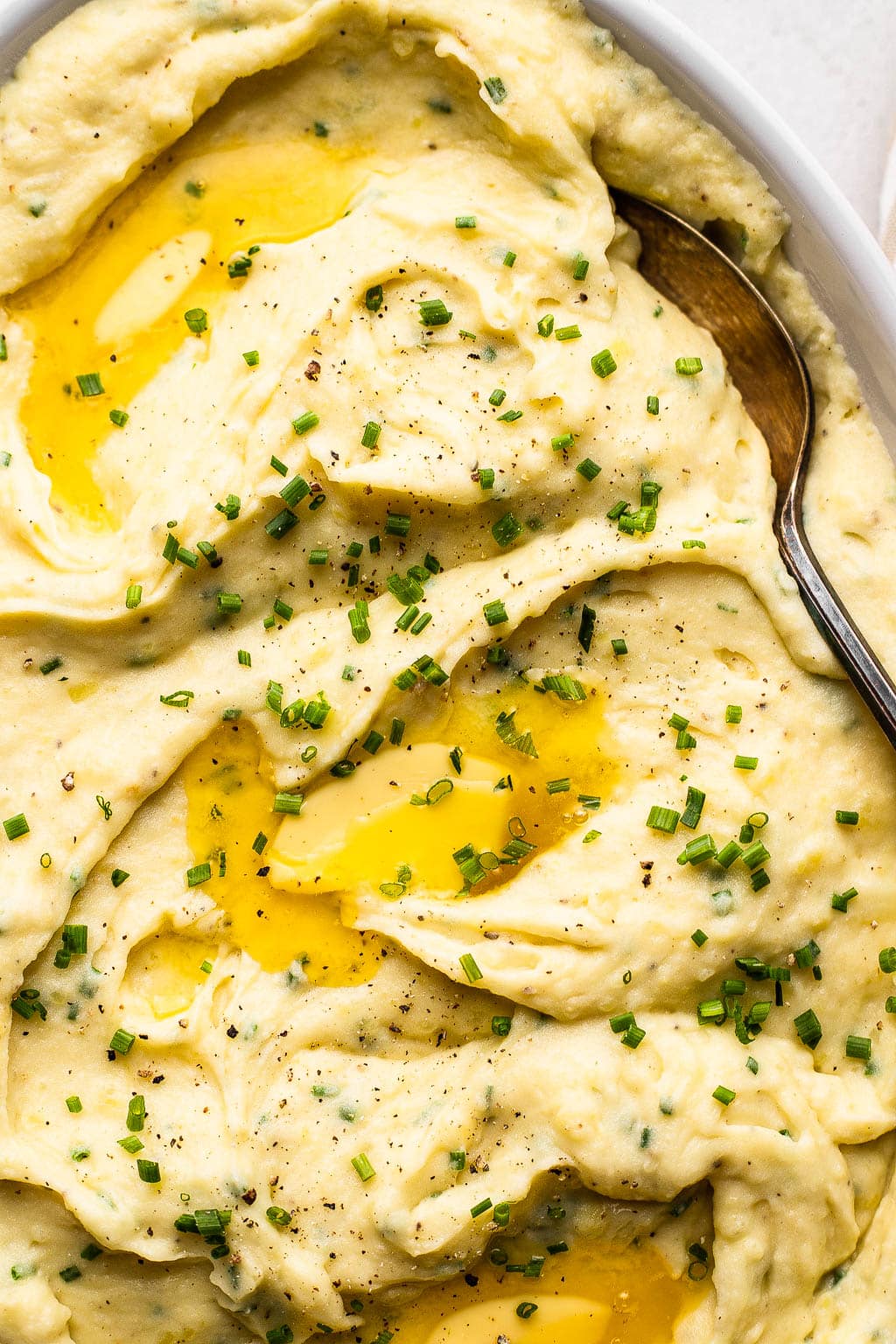 Creamy baked Mac and Cheese. For me, it's not a gathering without a gooey, fresh-from-the-oven pan of mac and cheese!
Mashed potatoes. Potatoes are a classic and must-have side dish. Try these horseradish mashed potatoes for a unique take, or my Classic Mashed Potatoes for a more traditional vibe.
Creamed Corn. This is not your grandma's creamed corn! Fresh corn makes this dish pop and it'll complement any main dish you serve.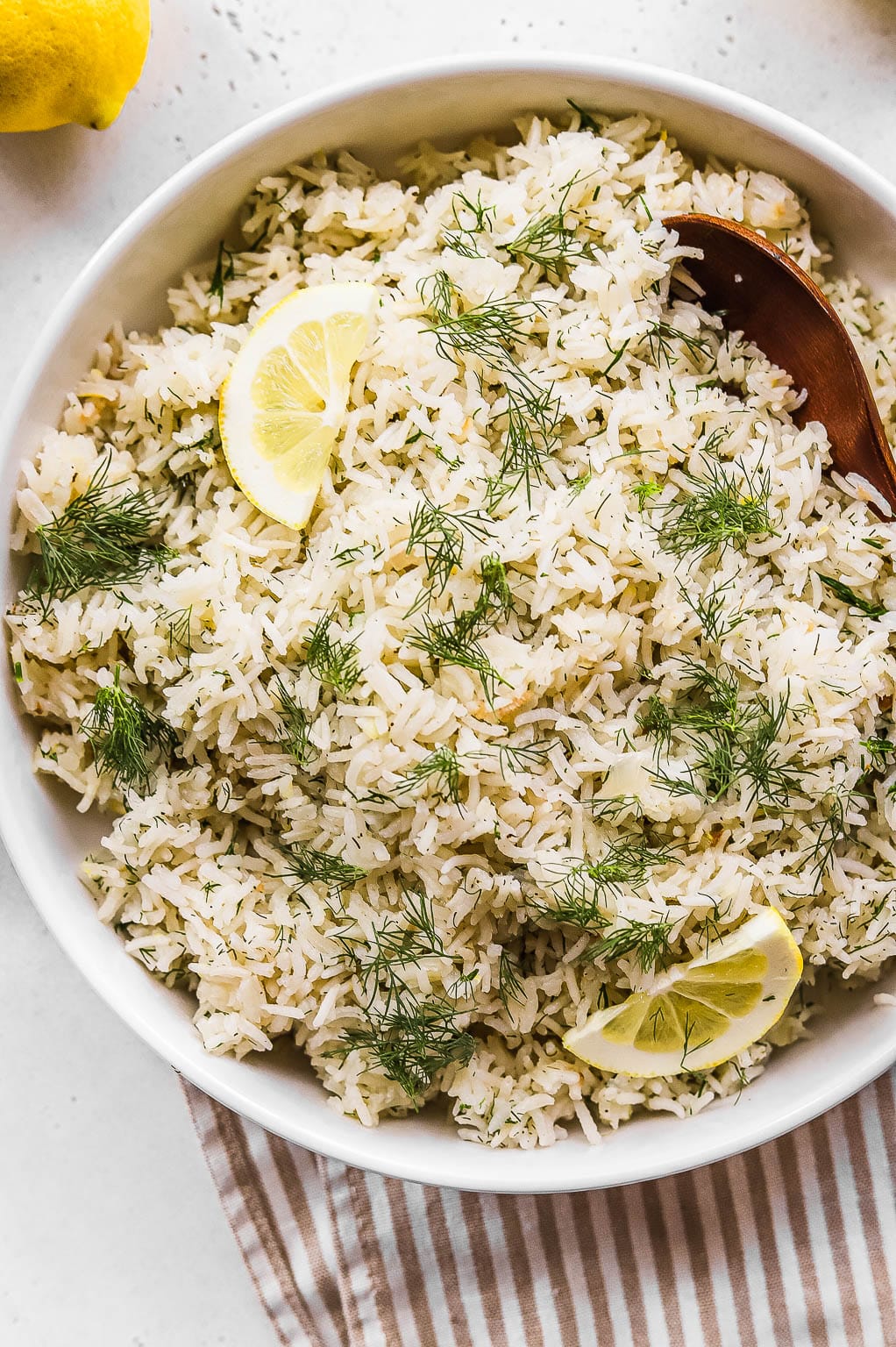 Lemon dill rice. This is an especially great recipe if you plan to serve lamb! It's fresh and light and one of my favorite side dishes of all time.
Spinach and Feta Orzo. A cheesy and delicious pasta with some fresh veggies never goes amiss!
Caramelized Onion Potato Gratin. The most classic Easter side dish ever! Caramelized onions and gruyere really elevate this classic potato gratin recipe.
Easy Easter Desserts
Skillet Blueberry Cobbler. The easiest cobbler you'll ever make! Soft and tender almost cake-like cobbler batter topped with wild blueberries and a bit of lemon zest.
Almond Ricotta Cake. A light and flavorful almond cake that's not to sweet and a great way to end a meal. Plus, the leftovers are great for enjoying with coffee in the morning.
Cherry Clafoutis. A classic French baked custard brimming with cherries. Another easy make-ahead dessert.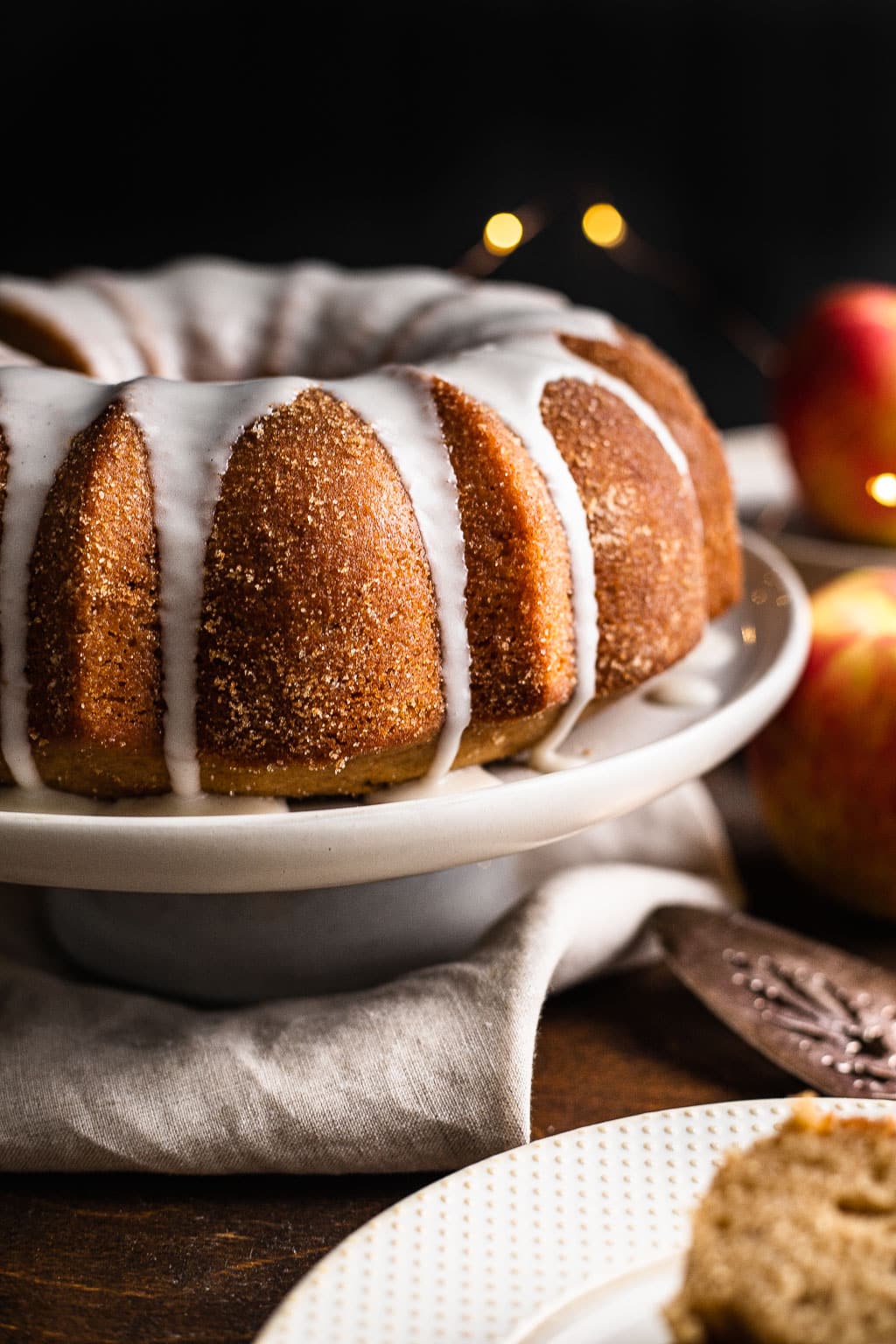 Apple Pear Crisp. If you're more into a fruit-based dessert, this incredible apple pear crisp is perfect! Topped with a delicious streusel for crunch–it's perfect for serving with a scoop of ice cream.
Chocolate Texas Sheet Cake. If you really want to go all out on chocolate, try this recipe for Texas sheet cake. Fudgy chocolate cake is glazed with chocolate while warm and topped with candied pecans.
---
I hope you found these ideas for Easter dinner helpful! Any one of these recipes would make a delicious evening to remember that any guest will love. If you do give a recipe a try, be sure to let me know! Leave a comment with a star rating on the recipe. Consider subscribing to my weekly newsletter and get all my newest recipes delivered to your inbox. You can also snap a photo & tag @JENNYGOYCOCHEA on Instagram. I LOVE hearing about & seeing your SMF creations!
This post for Easter dinner ideas contains affiliate links from which I receive a small commission at no additional cost to you. Affiliate links allow me to keep providing great recipes for free and I never recommend products that I don't love and personally own.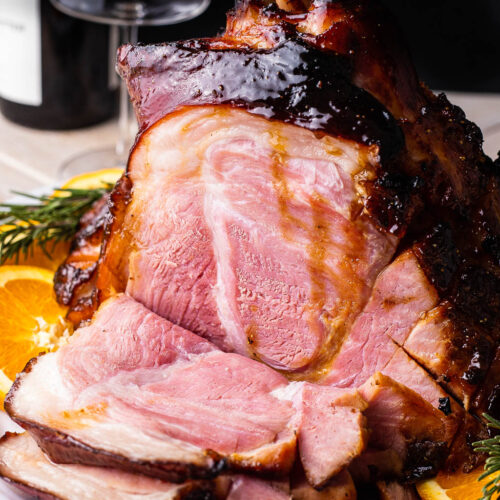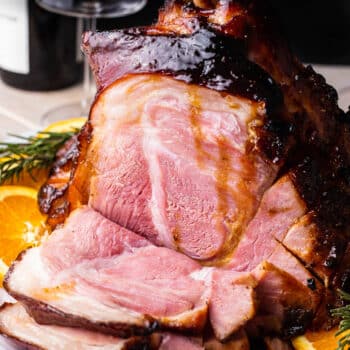 25+ Ideas for Easter Dinner (Ham Recipes, too!)
This  Bourbon Glazed Ham is slathered with a bourbon, brown sugar and maple glaze. It's delicious and incredibly flavorful, the perfect sweet and savory holiday dinner!
Cook Time:
2

hours
15

minutes
Total Time:
2

hours
30

minutes
Ingredients
8 – 10

lb

bone-in ham (shank or butt end), not sliced*

1/2

cup

pure maple syrup

1/2

cup

dark brown sugar

1/3

cup

bourbon

2

teaspoons

Worcestershire sauce

2

teaspoons

dijon mustard

1/2

teaspoon

freshly ground black pepper

1/4

teaspoon

ground cloves

3

tablespoons

unsalted butter, diced
Instructions
Start by prepping your ham. Remove your ham from the fridge 2 hours before cooking. If your ham still has its skin on, carefully peel the skin away from the ham, leaving the layer of fat underneath intact and exposed. Using a sharp knife, score a 1" diamond pattern into the ham 1/4" deep.

Preheat an oven to 350 F. Pour 2 cups of water into the bottom of a roasting pan with the rack set in the pan.

Place the ham, cut side down, in the rack and loosely cover with foil. Roast for 45 minutes.

While the ham roasts, combine all the remaining ingredients except for the butter, in a small saucepan. Bring to a simmer while whisking to combine. Simmer for 5 minutes, then remove from the heat. Whisk in the butter until the sauce is glossy and set aside.

Remove the ham from the oven and increase the oven temperature to 400 F. Brush the ham liberally all over with 1/4 of the glaze. Return to the oven for 15 minutes. Cook the ham for 60-75 minutes, brushing with more glaze every 15 minutes. Once the ham has reached an internal temperature of 150 F, remove from the oven.

Let the ham rest for 30 minutes before slicing.
Notes
* If using a spiral cut ham, do not score the ham. Follow the recipe as written and when glazing, make sure to get the glaze between the slices. You may not need to roast the ham as long.
You might also like...