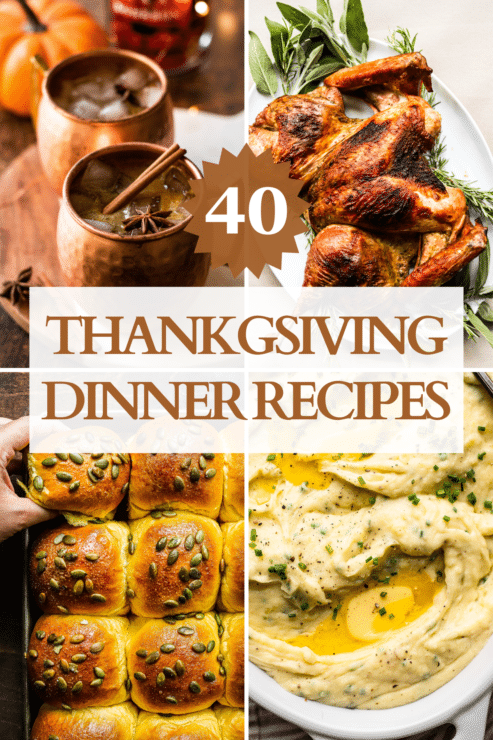 Thanksgiving Dinner Guide
Thanksgiving Dinner Guide
This is the ultimate Thanksgiving Dinner Guide for the perfect turkey day. Everything from menu planning, cooking tips, and how to schedule your prepping and cooking!
Hosting Thanksgiving can feel like a lot, but this comprehensive Thanksgiving Dinner Guide will lay everything out for you.
The Ultimate Thanksgiving Dinner Guide
With Thanksgiving just around the corner, it's the perfect time to make a plan and get ready to cook and host!
Today, I am sharing over 40 of the best and most popular Thanksgiving Dinner Recipes including perfect turkey and ham recipes, mouthwatering sides, make-ahead desserts, and festive cocktail recipes.
I'm a natural-born host and I love entertaining, but things can easily feel overwhelming even when you've hosted before. I find that organizing my menu and planning my cooking out over a couple of days makes everything go so much more smoothy.
I've put together this Thanksgiving dinner guide so you can host like an absolute pro!
Building the Perfect Thanksgiving Dinner Menu
Figuring out your menu is the first step to hosting a successful Thanksgiving dinner. The first step is deciding how many you're hosting and to work backwards from there!
Step 1: Decide How Many You're Cooking For
This is obviously the most important part so that you can make sure you're planning to make the appropriate amount of food.
If you're hosting 4-6 guests: There's nothing wrong with a small-batch Thanksgiving! I would plan to make a 10 lb turkey as well as 3-4 sides. Depending on how you feel about leftovers, a lot of side recipes can be cut in half.
If you're hosting 6-12 guests: Go for a bigger turkey (12-16 lbs!) and lean heavily on the sides. Because so many Thanksgiving side dish recipes and desserts can be prepared in advance, plan on 4-6 sides and heavy appetizers like a charcuterie board.
If you're hosting 12+ guests: I am a big fan of making two smaller turkeys (in the same roasting pan!) to cut down on time, or making a ham and a turkey. Really lean into those sides and plan for 6+ side dishes. Remember, you can always asks your guests to pitch in with a side dish! Plan some large scale appetizers like a charcuterie board and cheese ball and plan on two desserts.
Step 2: Plan Your Thanksgiving Dinner Menu
Once you've got the 'how many' question answered, it's time to start planning your Thanksgiving menu! This is truly the best part as you get to let your preferences and individuality shine.
The goal of a great Thanksgiving menu is to have a diverse set of dishes. As much as I could literally eat mac and cheese, buttery rolls, mashed potatoes, and potato gratin, it's nice to mix things up with fresh textures like my garlic sautéed green beans.
A mix of rich/decadent dishes paired some fresh elements ensures that there's something for everyone. Consider any special dietary needs or allergies of your guests before planning. That doesn't mean the whole menu should revolved around that, but maybe plan to accommodate where you can!
All that matters is that the menu appeals to you and feels doable! Regardless of what you serve, it'll be a memorable day spent with loved ones and that's always worth the effort of hosting.
Step 3: Make a Grocery List and Get Shopping
Lists keep me organized and from forgetting an important ingredient–there's nothing worse than panic-shopping on Thanksgiving!
Make a list of your Thanksgiving dishes and break each dish down into its ingredients (see if there are places you can overlap ingredients to save money!). Break your grocery list down into store sections like produce, meat, dairy, dry goods, etc. This will help make your shopping trip that much more seamless and stress-free.
Make sure to order your turkey 2 weeks in advance if you're going the fresh route. If you're planning on a frozen turkey, buy up to a week in advance and let it defrost in the fridge.
Remember: There is ZERO shame in utilizing store-bought conveniences to make your life easier. Not a baker? Buy your desserts! Running low on time and patience? Buy pre-made appetizers or sides. Do what will make your life easiest with the best outcome.
Step 4: Plan your Prep and Cooking Schedule
I cannot overstate how much better it is to break up the work of cooking over several days. Trying to cram all your work into a couple hours on the big day is enough to make anyone lose their mind.
Do yourself a favor and get some of the tasks out of the way early on. Prep and blanch any vegetables ahead of time. Many desserts keep for several days and I love to knock those out early. Slow chopper? Pre-chop your veggies (like onions, carrots, celery, garlic, etc) and keep them in little containers or ziplock baggies.
I try and do as much prep work as I can the day before so that I have minimal cooking to do on Thanksgiving.
Step 5: Cook and Enjoy!
If you're hosting family like I do, I love to have an easy breakfast lying around like this Croissant Breakfast Casserole, a Build-Your-Own Bagel Board, or Cranberry-Almond Danishes since they feed a crowd!
Now that you've got a plan, execute with confidence. Be sure to use tools that will help you, like a thermometer, so that you've got perfectly cooked turkey or ham.
Once everything is rested, sliced, and dished up, make sure to take a moment for yourself to internally scream about how amazing you are! Not everyone do what you just did and it's absolutely something to take pride in.
Essential Thanksgiving Cooking Tools
None of these kitchen essentials are particularly fancy, but they do make your life so much easier when it comes to making large dinners.
If you plan to host annually, these are definitely some pieces to add to your kitchen. It's not a Thanksgiving dinner guide without me sharing all my favorite kitchen tools!
Basic Essentials
Cooking and Baking Equipment
Specialty Equipment
Electronics
Thanksgiving Dinner Guide Recipes
What would a Thanksgiving dinner guide be without tons of delicious recipes to choose from? I've organized all my favorite Thanksgiving recipes into sections for easy browsing.
For most dinners I like to plan on a main with a sauce (like gravy or cranberry sauce), 1-2 vegetable sides, 2 carb-heavy sides, and a dessert.
Go with your gut here and choose the dishes that sound best! Also, be sure to check out my Alternative Thanksgiving Recipes for those of you that aren't turkey fans and want to go a different route!
Thanksgiving Appetizers
Main Dishes
Accoutrements
Breads & Rolls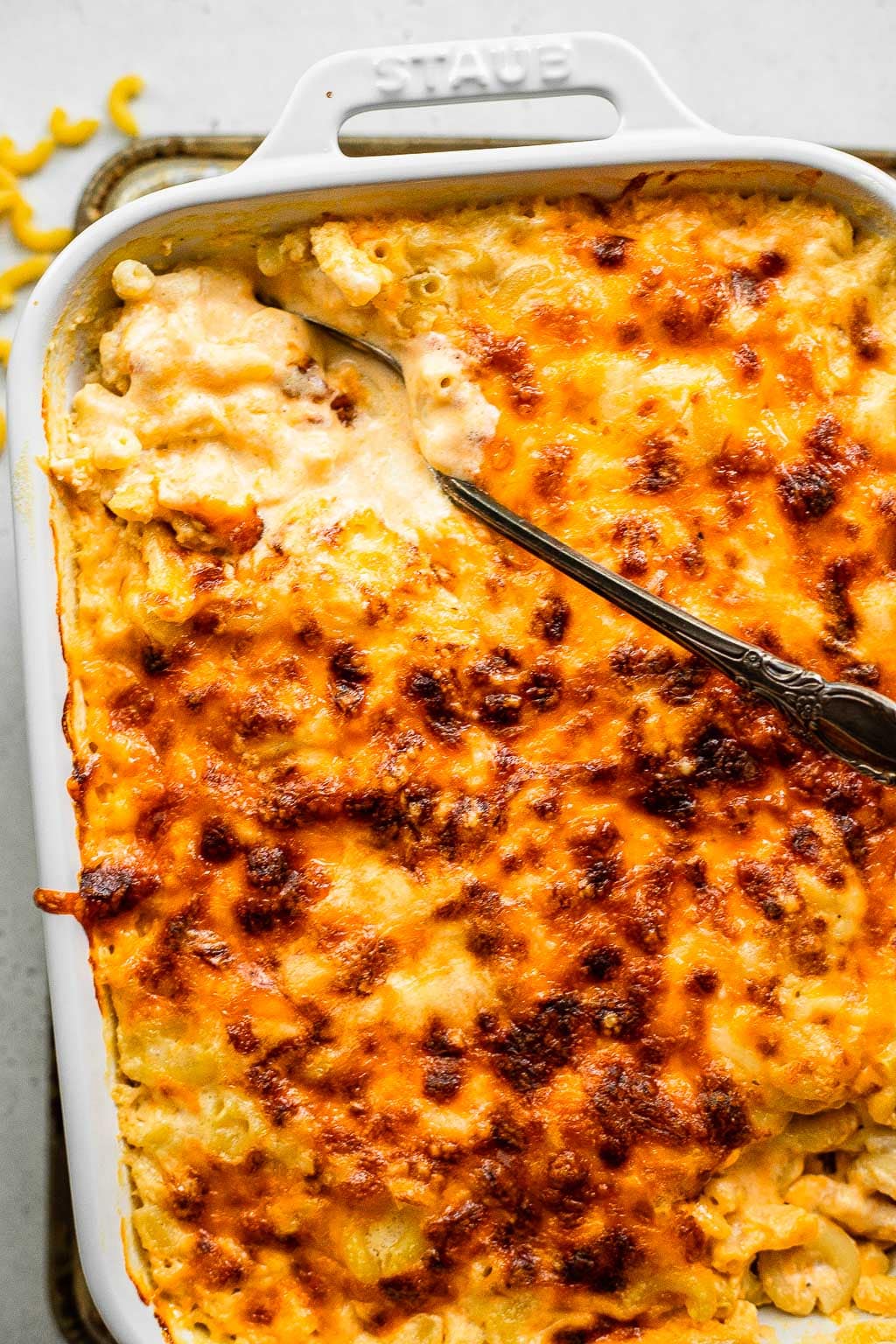 Sides – Vegetables
Sides – Carby Things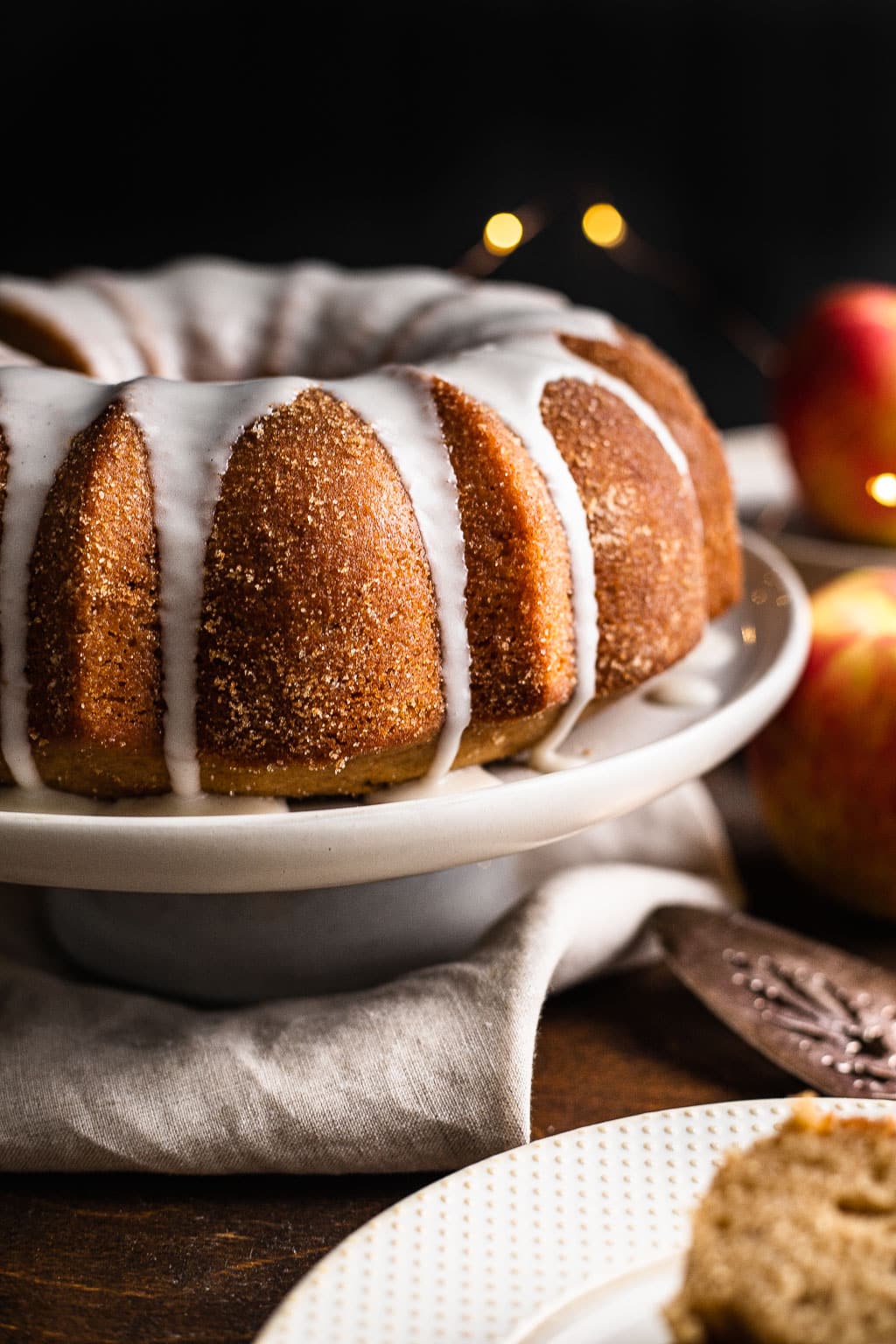 Desserts
Cocktails
Alternative Thanksgiving Main Dishes
Sample Menu and Cooking Schedule
Now that we've gone over all the steps to planning a successful Thanksgiving Dinner, I'm going to share my menu and prep schedule as if I were the one cooking.
You can obviously switch things up to your preference, but this is just a jumping off point to work from!
I typically enjoy a Thanksgiving dinner at around 6pm so these times are based off that. If you eat earlier, adjust the day-of schedule accordingly.
Menu:
Buttered Cheesecloth Turkey
Homemade Turkey Gravy
Cranberry Sauce
Honey Pumpkin Dinner Rolls
Roasted Garlic Mashed Potatoes
Baked Mac and Cheese
Garlic Green Beans with Almond Gremolata
Salted Caramel Pumpkin Pie Bars
Two Weeks before Thanksgiving:
Make sure to order your turkey if you're going fresh so that your local store doesn't run out.
Plan your menu and finalize the guest list.
One Week before Thanksgiving:
Wash all your table linens and napkins and decide on your serving ware and utensils.
Consider all your table decor and how you'd like your Thanksgiving table to look.
Weekend before Thanksgiving:
Print your recipes for ease and make your grocery list. Organize it into grocery store sections to make it that much easier when you do shop.
Clean out your fridge to make room for all your groceries–embrace those meals that use up leftovers!
Sunday or Monday before Thanksgiving:
Pick up your turkey and do all the grocery shopping.
Get everything into the fridge and pantry.
Tuesday before Thanksgiving:
Dry Brine the Turkey and set aside the turkey neck. Get the turkey back into the fridge uncovered.
Roast the turkey neck and veggies and make the turkey stock for the gravy.
Make the cranberry sauce and refrigerate it.
Make the pumpkin pie bars. Cool, cover, and refrigerate them.
Shop for beer, wine, and spirits as needed.
Wednesday before Thanksgiving:
Blanch the green beans and keep them in a ziplock bag in the fridge with a dry paper towel.
Cook the pasta for the mac and cheese. Drain and rinse with cold water, then toss with a bit of oil before storing in an airtight container in the fridge.
Shred the cheese for the mac and cheese and keep it in a ziplock bag.
Roast the garlic for the mashed potatoes and keep it in an airtight container in the fridge.
Set up your table decorations for the big day.
Prep any appetizers you may be having.
Mix any cocktails ahead of time in pitcher form for ease of serving.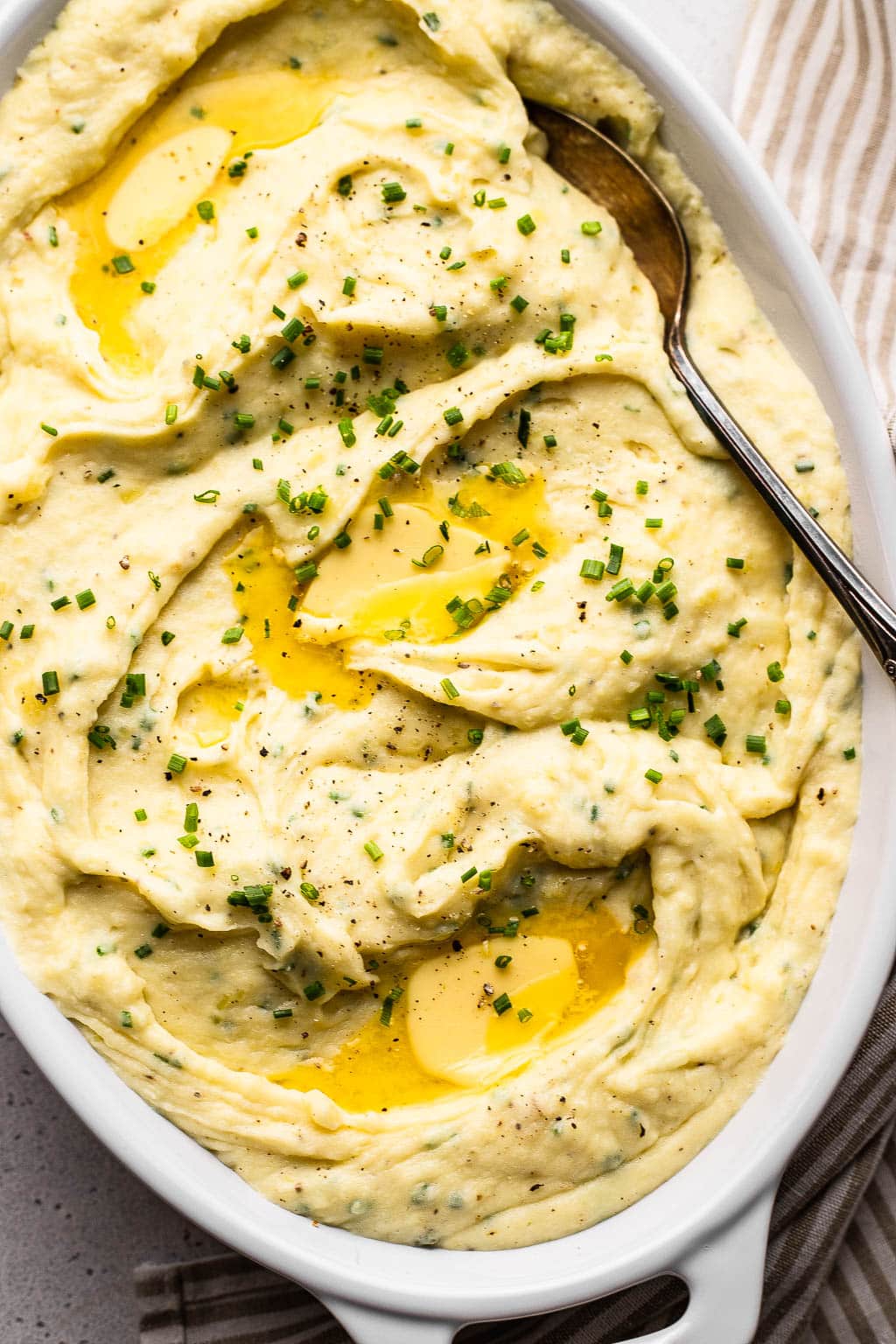 Thanksgiving Day Schedule
11:00 AM
Bring the turkey out of the fridge and let it come to room temperature.
Make the herb butter for the turkey.
Cut the potatoes and keep them in a pot covered with cold water.
12:30 PM
Get the turkey into the roasting pan and stuff the cavity with aromatics.
Cover the turkey in the herb butter and the buttered cheesecloth.
1:00 PM
Place a probe thermometer in the thickest part of the thigh and get it into the oven. Don't forget to baste!
2:15 PM
Mix the pumpkin dinner roll dough and let it proof for 2 hours.
Mix the mac and cheese sauce and layer the noodles and cheese with the sauce. Cover and let sit at room temperature.
Make the almond gremolata for the green beans and keep at room temperature.
4:15 PM
Shape the dinner rolls into balls and get them into a greased baking pan or dish. Let them rise for another 45 minutes.
4:30-5 PM
The turkey should be done by now (use the thermometer to let you know when it's time to pull). Pull the turkey from the oven and transfer to a carving board. Tent loosely with foil and let the turkey rest for 35-45 minutes.
Set out appetizers for your guests.
5 PM
Brush the rolls with egg wash and top with the pumpkin seeds. Get the rolls into the oven.
Top the mac and cheese with the remaining shredded cheese and get it into the oven as well.
Add salt to the potatoes and start simmering them on the stove.
Get the turkey drippings from the pan and combine them with the turkey stock in a small saucepan and simmer.
5:30 PM
Remove the rolls and mac and cheese from the oven and let them rest.
Cut the pumpkin pie bars into squares and get them on a serving platter. Serve whipped cream on the side.
Finish making the gravy.
Once the potatoes are tender, finish the mashed potatoes.
5:45 PM
Saute the green beans in garlic butter and place them on a serving platter when finished. Top with the almond gremolata or serve on the side for those with nut allergies.
Set out the cranberry sauce.
Get the gravy into a gravy boat.
6 PM
Carve the turkey and set out on a serving platter.
Dig in!
---
I hope this Thanksgiving Dinner Guide helps you host Thanksgiving dinner with ease! If you loved the recipes, please consider leaving a comment and star rating on the recipes. Be sure to subscribe to my weekly newsletter and never miss a new recipe! You can also snap a photo & tag @JENNYGOYCOCHEA on Instagram. I LOVE hearing about & seeing your SMF creations!
This post contains affiliate links from which I receive a small commission at no additional cost to you. As an Amazon Associate, I earn from qualifying purchases. Affiliate links allow me to keep providing great recipes for free and I never recommend products that I don't love and personally own.
Thanksgiving Dinner Guide (40+ Thanksgiving Recipes!)
This is the ultimate Thanksgiving Dinner Guide for the perfect turkey day. Everything from menu planning, cooking tips, and how to schedule your prepping and cooking!
Hosting Thanksgiving can feel like a lot, but this comprehensive Thanksgiving Dinner Guide will lay everything out for you.
Instructions
Select 1-2 cocktails or beverages to enjoy before or during the meal. You can prep the cocktails in advance to make dinner that much easier.

Choose a selection of appetizers to start your Thanksgiving dinner off right.

Come up with a main course and execute.

Prepare all your favorite Thanksgiving side dishes to go with dinner!

Finish dinner off with the perfect dessert recipe.
You might also like...