instant pot beef ragu with pappardelle
instant pot beef ragu with pappardelle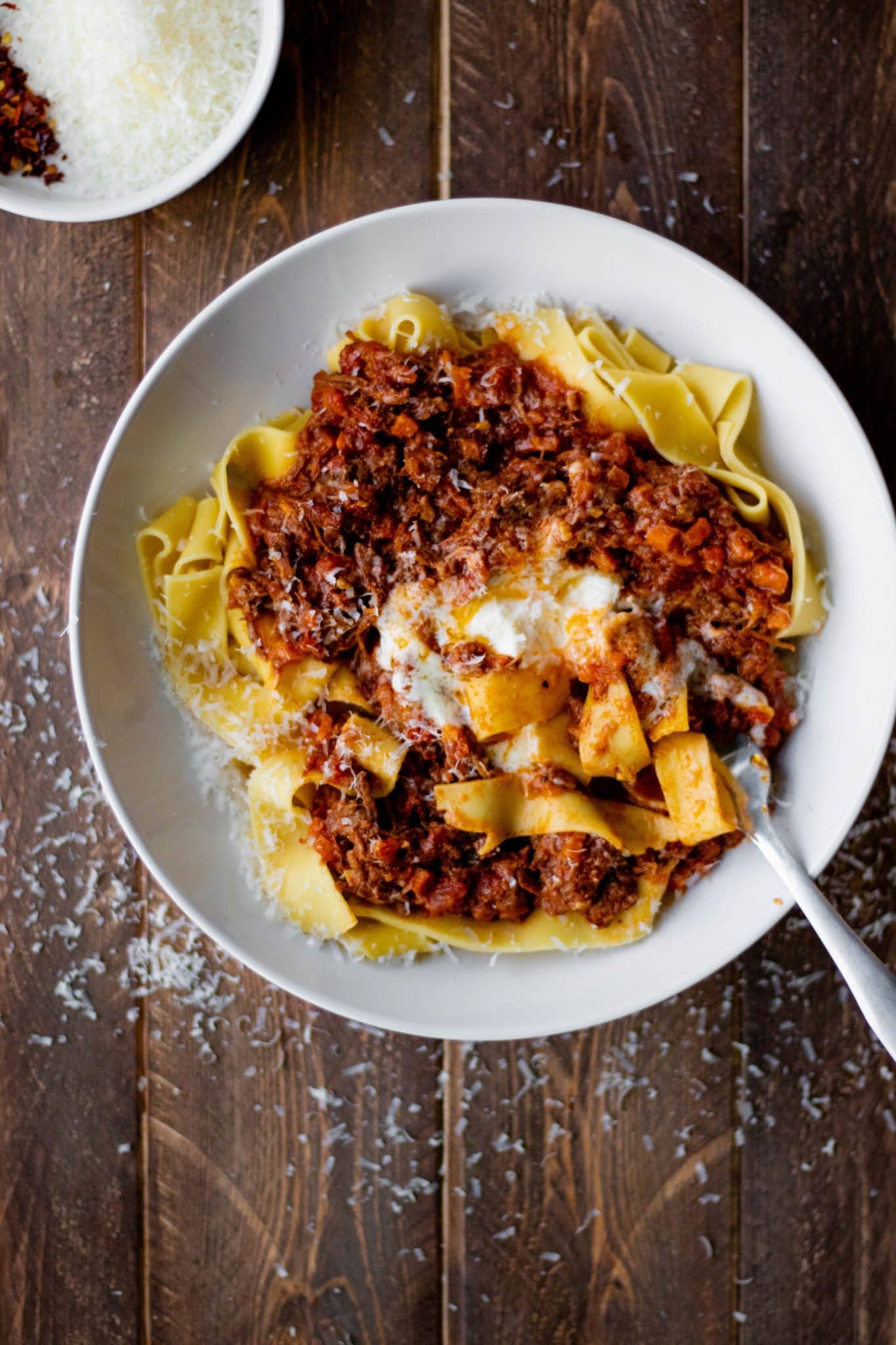 I've generally refrained from posting recipes that deal solely with a specific tool or gadget because in my opinion cooking should be inclusive for everyone, not just folks with all the toys. That being said, my husband got me an instant pot last christmas and I love it so much that I had to make this instant pot beef ragu. I've never been a huge fan of slow cookers but the instant pot is basically a pressure cooker, slow cookies, steamer, etc. in one! This isn't a sponsored post, I just really love my instant pot and I feel like so many people have one now that why not throw out a couple recipes? If you don't have an instant pot, you can still make this recipe! Just follow the notes below the recipe to adapt for good old fashioned oven braising.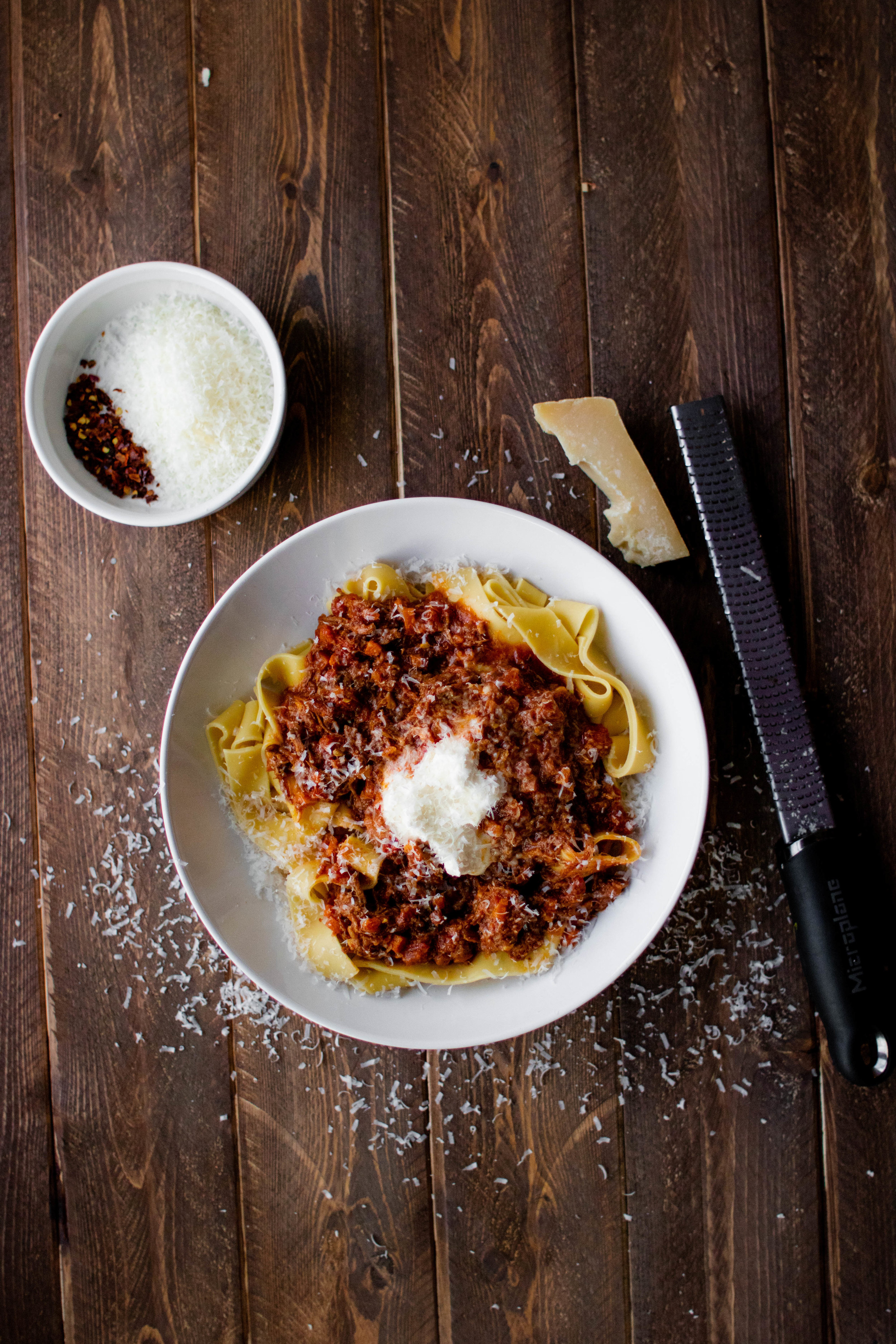 Instant pot beef ragu is hands down one of my favorite things to put on pasta. It's rich and hearty and chock full of flavor. Plus, it's budget friendly because the cuts of meat used in ragu are usually cheap and benefit from a long cooking time (chuck and brisket to name a couple). The reason these cuts are so inexpensive is because they do take some time to tenderize. You can't simply throw a hunk of brisket on the grill and expect a tender steak. They come from parts of the cow that do a lot of work and thus need more care to get them tender. Braising a ragu in the oven would take at least 3-3.5 hours, whereas with the instant pot the recipe is finished in a fraction of the time. I love that I'm able to throw together a rich and elegant meal on a weeknight.
Oh, and what's that dollop of white on the pasta? FREAKING MASCARPONE. I had it once at a little italian restaurant in San Diego on my bolognese and now I always put it on my pasta. If you haven't done this, be prepared to change your life. Mascarpone is rich and creamy and just adds a little coolness and balance to an acidic and fatty sauce. And of course it's topped with copious amounts of freshly grated parmesan, like all pasta should be. Buon appetito!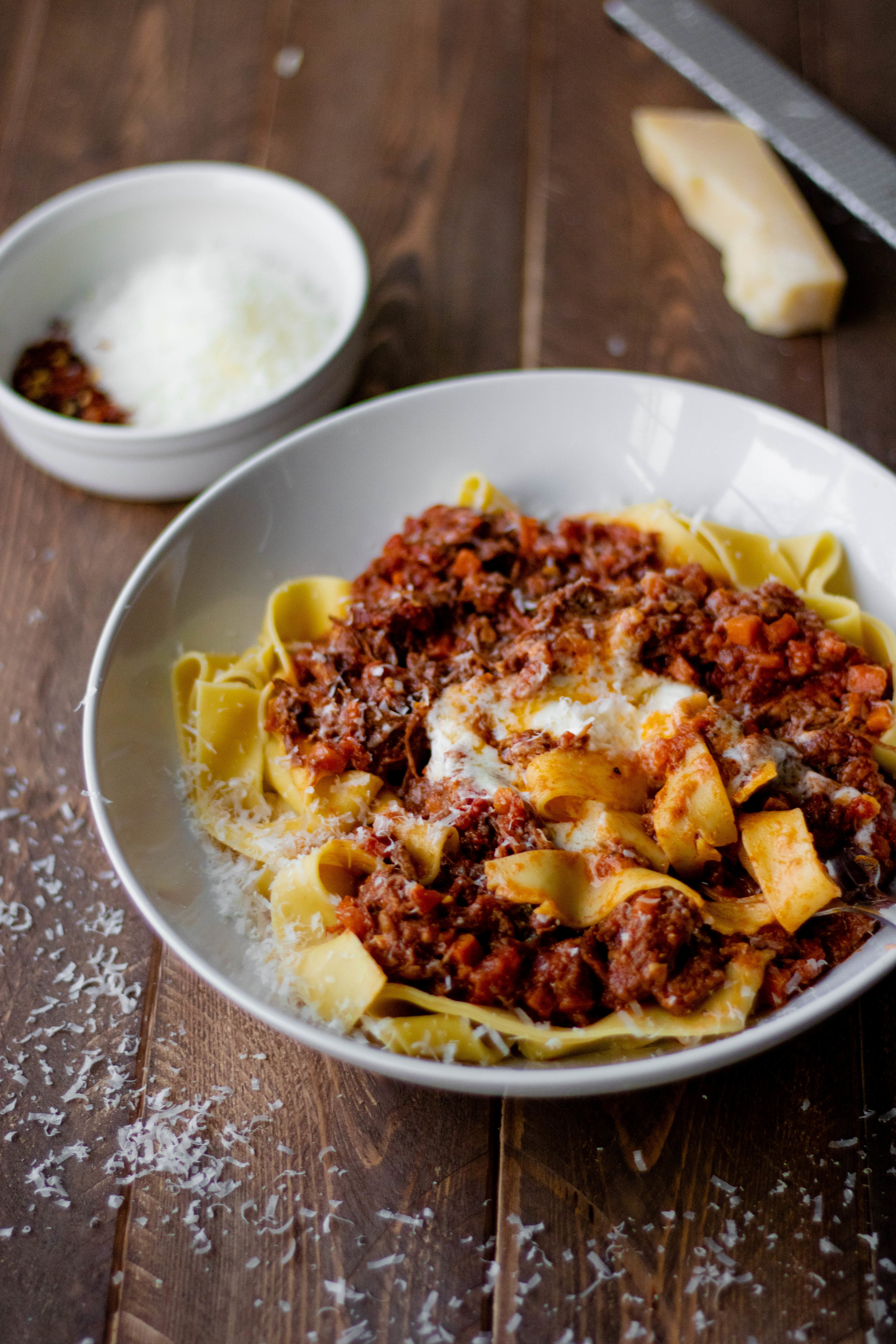 Products used in this recipe:
You might also like...