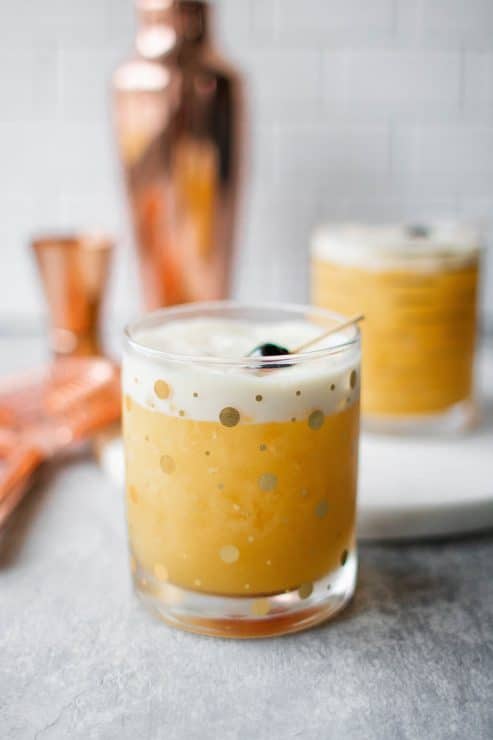 passion fruit whiskey sour
passion fruit whiskey sour
So, what do you do when the polar vortex is hitting like 50 percent of America? Make a tropical cocktail and pretend it's almost summer. And that's why this passion fruit whiskey sour is the perfect cocktail. I swear it helps. I've always been fascinated by the classic cocktails because clearly they've stood the test of time. It's an old ass cocktail too. Like, 1870s old. Traditionally, the cocktail has featured rye whiskey or bourbon, lemon juice, sugar (or simple syrup), and egg white to create a nice froth over the top. I've got to say it's extraordinarily refreshing and tart. So, this is my tropical version of a whiskey sour. Most people don't realize that passionfruit is naturally extremely tart with very little sweetness to it which makes it an awesome stand in for lemon. Below I've linked the passion fruit puree that I use regularly because it has almost no sugar added to it and preserves the tart flavor.
I keep it in my freezer when I'm not using it but I use it a ton in the summer for passion fruit curd and all the tiki drinks. I added a little lime too for some citrus zest. My favorite part is my homemade ginger liqueur. Sure, you can go out and buy some but it's so easy to make at home if you've got a little patience. I used light rum in a jar with a vanilla bean and a three inch piece of ginger, sliced. Let that steep for 3-5 days then warm a half cup of brown sugar with a half cup of water and pour it into the same jar once the sugar is dissolved. Steep for another day and strain. BOOM. Better than store bought. I've really taken to making my own syrups and liqueurs as I work my way into featuring more cocktails and I have to say I'm having a blast with it. I hope you all like it as much as I do! Recipe for my ginger liqueur below! Salud!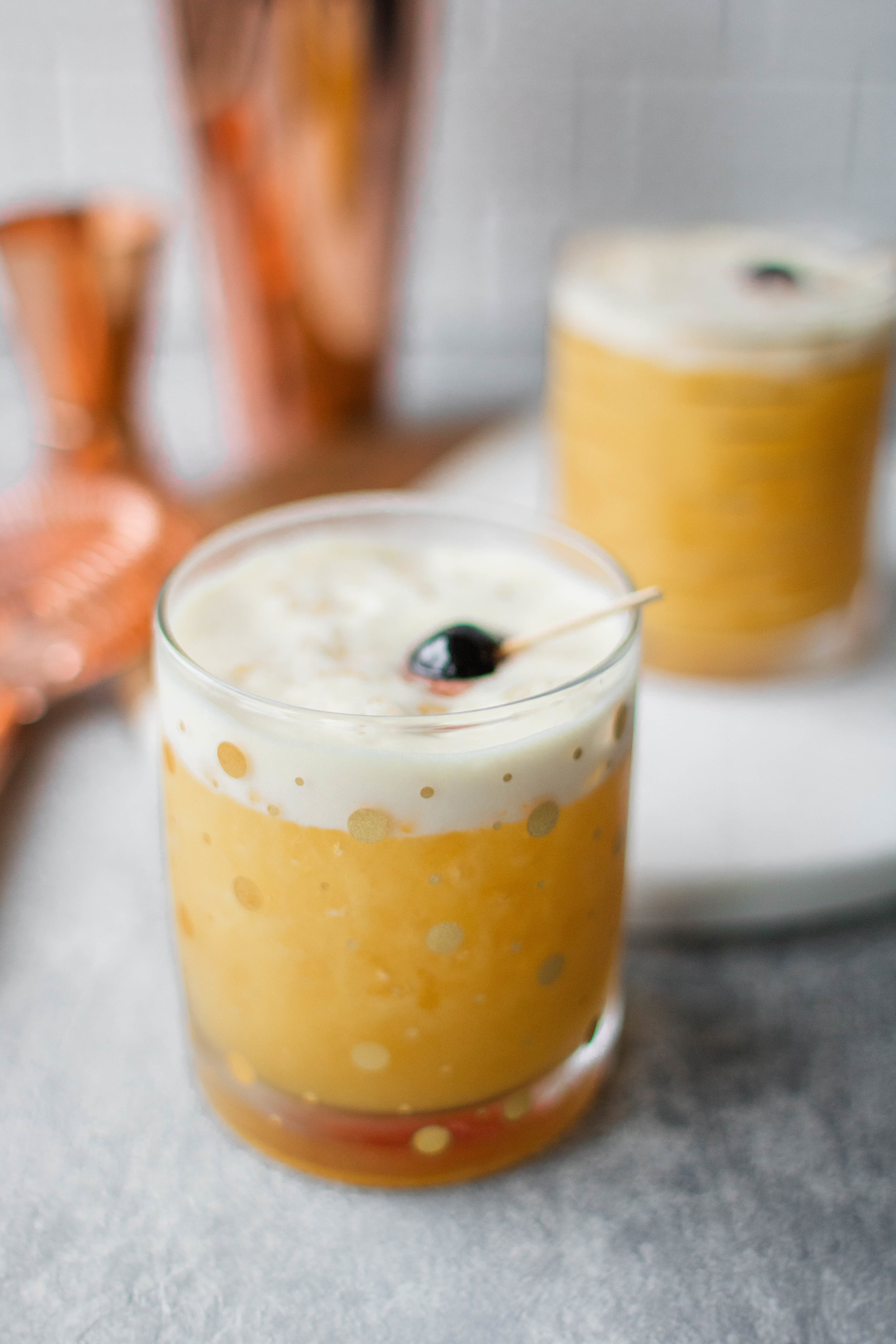 Ginger Liqueur:
makes 2 1/2 cups
2 cups light rum
1 three inch piece of ginger, sliced
1 vanilla bean, split
1/2 cup brown sugar
1/2 cup water
In a glass mason jar add the rum, ginger and vanilla bean. Let sit for 3-5 days, shaking twice a day. In a small saucepan, warm the brown sugar and water until the sugar has dissolved. Pour the brown sugar syrup into the glass mason jar with the ginger, replace the lid and shake to combine. Let sit for another day and then strain. Can be kept for up to 2 months.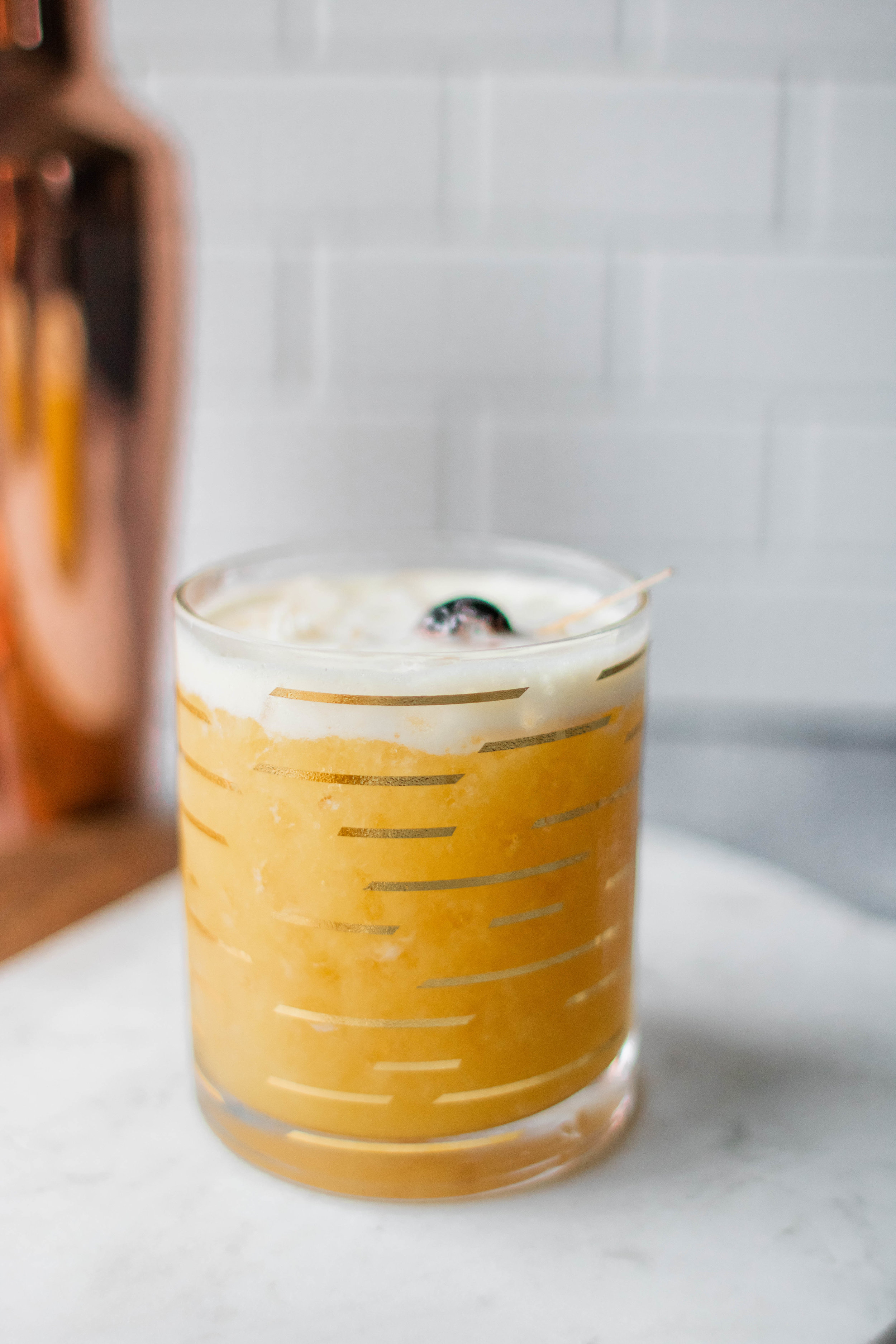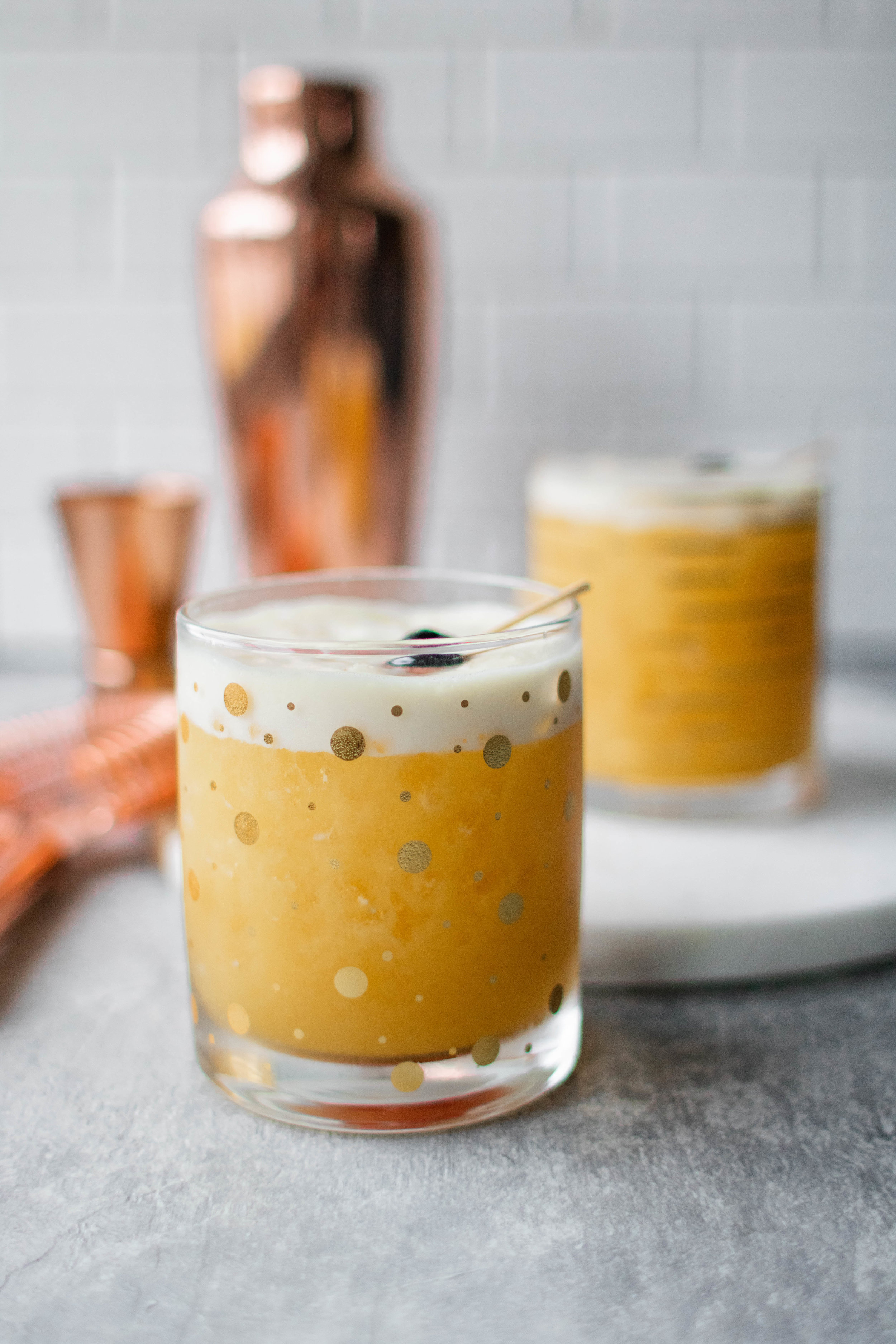 Products I used in this recipe: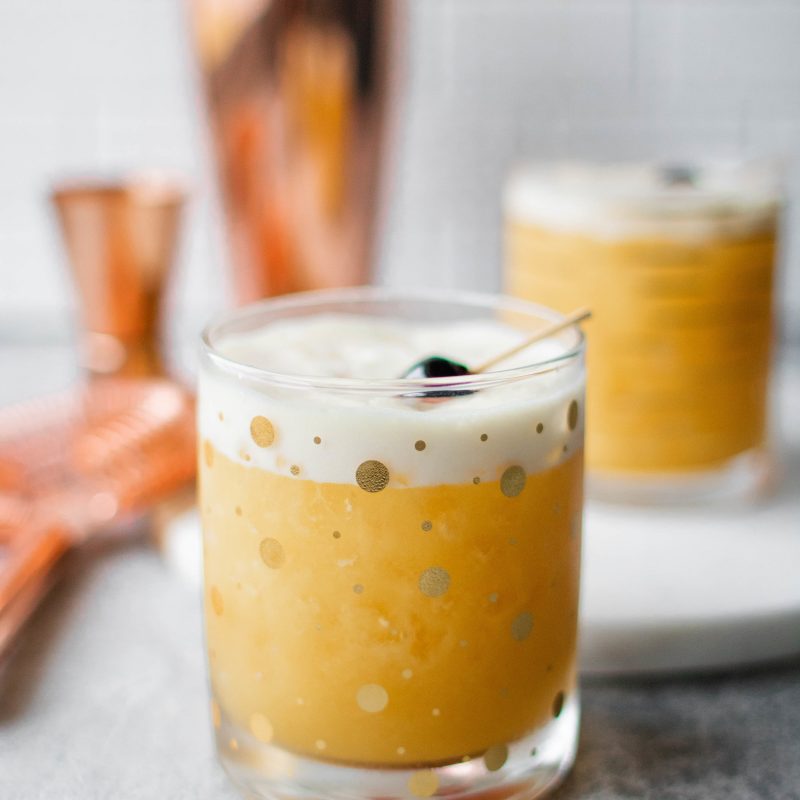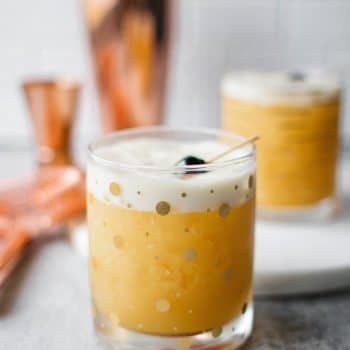 passion fruit whiskey sour
Everyone loves a refreshing summertime cocktail and this passion fruit whiskey sour is perfect for your next party or an evening hanging out on the porch!
Ingredients
2

oz

bourbon

1

oz

ginger liqueur

see above for homemade method

1 1/2

oz

passion fruit puree

1/2

lime

juiced

2

teaspoons

simple syrup

1

egg white

crushed ice

luxardo cherry

for garnish
Instructions
In a cocktail shaker: Add bourbon, ginger liqueur, passion fruit, lime, egg white and simple syrup. Place the lid on the top and shake vigorously for 30 seconds. Remove the lid, some ice, replace the lid and shake for another full minute. Fill a rocks glass with crushed ice. Double strain the cocktail into the glass, top with a luxardo cherry on a toothpick.
Notes
Above, I have a recipe for ginger liqueur that takes a couple of days to make (it's worth it!). Otherwise, ginger liqueur can be picked up at a specialty liquor store.
When purchasing a passion fruit puree, look for one as minimally sweetened as possible (10 percent or less). Passion fruit is naturally very tart which helps with the sour aspect of the cocktail.
You might also like...